Hi, welcome to Buntingford Brewery's Web Site! We brew at the Brewhouse at Greys, in North Hertfordshire, and serve the local area as well as working with out friends at Titanic and Burton Bridge to bring you a wide range of guest beers to compliment our own offerings.
Please take a look at our wonderful ales, and the other guest ales we can supply! You can even place orders here too, and we can take payment over the phone.
Discounts are available for multiple orders, and brewery pickups, too.
Burton Bridge XL Mild 4.0%
BUBRIDGE_XLM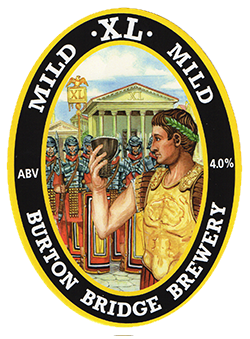 The first of the Mild's brewed by Burton Bridge Brewery, following on from the success of the XL Bitter, the brewery was asked for a darker beer
Adapting the recipe slightly with the inclusion of caramel to darken the beer and produce a smoother flavour, XL Mild proved an immediate favourite.
Hops used are Challenger and Target with Target also being used as a late copper hop.

Award winner
First place at Portsmouth CAMRA Beerex 2014 in the Mild section.
UPC:BUBRIDGE_XLM
ABV:4.0%
Colour:Black
Beer Type:Mild